Tots to Teens Pediatric Dentistry in Scarborough
Just like you take your kids to the pediatrician for check-ups, visits to a pediatric dentist are equally important. Toothlight Dental provides one of a kind pediatric dental services in Scarborough.
Toothlight Dental specializes in unique dental services for kids of any age, which means we are not only understanding the unique needs of their teeth but also providing them with the friendly and gentle care that makes visiting our dental office a stress free and pain free journey.
Professional Dental Check-Ups and Cleaning
That preventive care is the heart of what we do as dentists go without saying. Professional dental check-ups and cleaning include extensive oral evaluations and painless dental cleanings to keep your children's teeth healthy. Professional cleaning of your kid's teeth is vital in removing any accumulation of tartar and plaque. Also, check-ups can allow parents to consult with dental professionals about helping their children have healthy teeth and gums.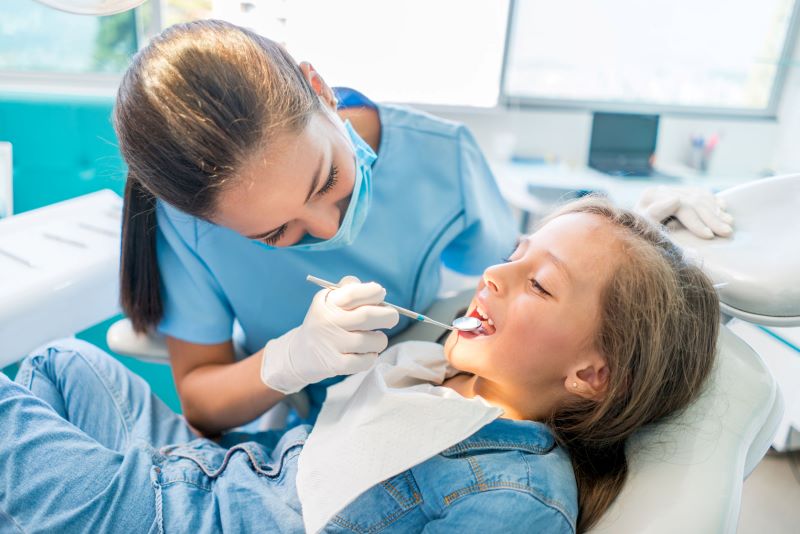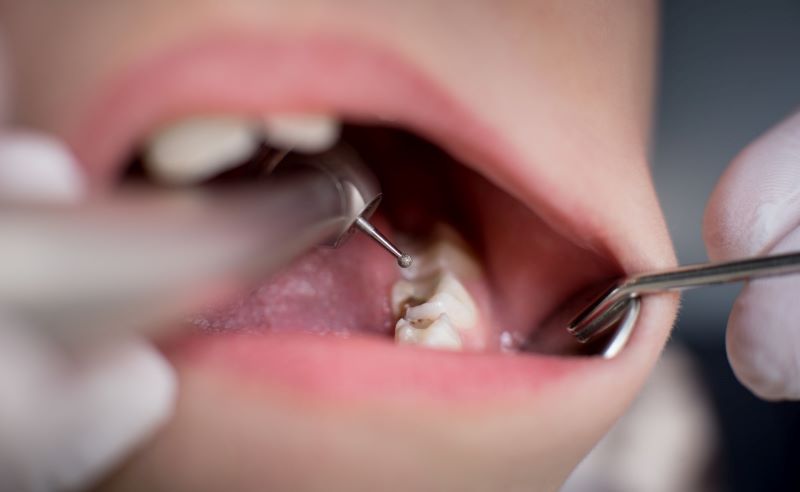 Don't be surprised about the cavities in kids. It is the most common chronic disease in children. That's why we at Toothlight Dental highly recommend more frequent dental visits at the office to prevent more complicated issues because most kids will have cavities in a baby tooth by the age of 5. However, it is not necessary to have all cavities filled – there are certain exceptions. For mall cavities, there is a possibility for remineralization. That is, there is a chance that they can repair themselves on their own.
Dentist fluoride treatment is an essential oral health treatment that can help prevent tooth decay or at least slow it down and stop it from getting even worse. During your child's dental visit, Toothlight Dental will check to see if there is a need for fluoride treatment at that appointment while making sure to follow AAP (American Academy of Pediatrics) standards for your kid's oral health. Although fluoride treatments cannot completely prevent cavities, they are the best prevention mean.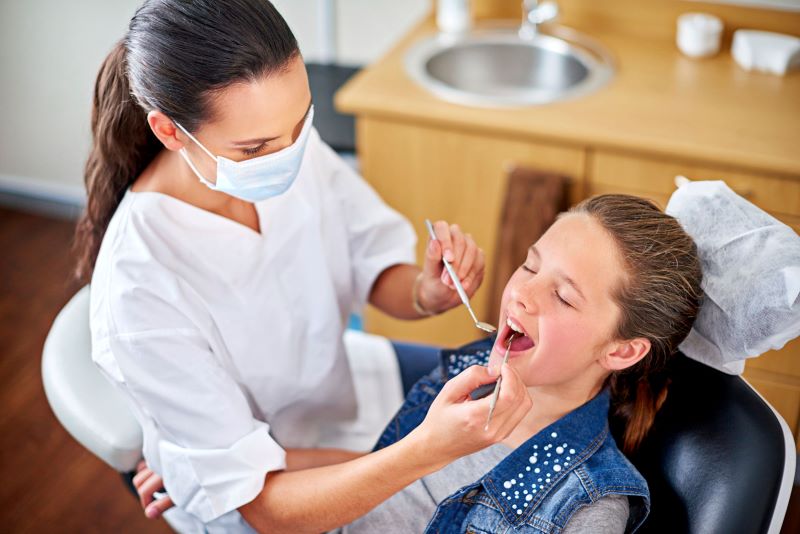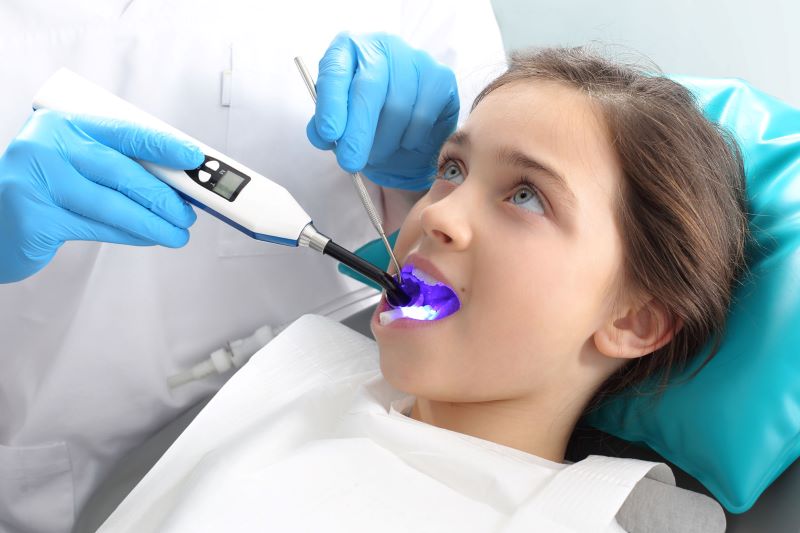 Sometimes, even with the best daily oral care practices, tooth decays and cavities happen. This is why at Toothlight Dental we recommend dental sealants for children. When applied properly, dental sealants are a proven way to seal out a tooth cavity and decay in children between 6 and 15 years of age. Dental sealants are very thin and resinous coatings we apply to the chewing surface of back teeth. Ultimately, dental sealants mean fewer unexpected and unscheduled trips to your pediatric dentist, which in turn reduces oral health costs.
Frequently Asked Questions
What Makes Toothlight Dental so Special?
When you are looking for a pediatric dentist, you need someone who is specially trained and skilled to handle even those youngest patients. Toothlight Dental team has mastered the art and skill of working with children, appealing to their temperament, interests, and oral health needs. We know how to put them at ease rather than letting them sit in a chair, scared for their name to be called next.
How Often Should Your Child See a Pediatric Dentist?
One of the most common questions we hear parents ask is, "Do my children really dee to visit a dentist twice a year?" Although the answer is not straightforward for every kid, in most instances, the answer is yes. As a matter of fact, some children may even benefit from more frequent pediatric dentist visits.
It Is All About More Frequent Dental Visits
Dental visits on time focus on cavities prevention and can give a family valuable tricks and tips to keep the mouth and teeth of a child healthy in the long run. Even more important, you might want to consider non-invasive visits if you have scared or timid children to help them overcome the fear of a dentist and become comfortable in a dental chair.
Schedule Your Appointment

At Toothlight Dental, we strive to create a positive dental experience for your kids and encourage their independence while teaching them the best way to take care of their oral health.