Your Scarborough Dentists
Great dental care is important to a happy smile. While practicing good oral hygiene at home will go a long way in keeping your teeth and gums healthy, it's highly advisable to combine this with regular visits to a family dentist. We are your Scarborough dentists of choice.
As you may probably know, teeth are a sensitive part of the body and without professional dental services, even the smallest mistake can prove to be extremely detrimental and costly.
So, when it's time to see a dentist, you will need to visit the best family dentist in Scarborough, to ensure you get professional dental services. Also, you need to make sure you get the services from qualified, experienced and licensed professionals, this is where Toothlight Dental comes in.
Our Experienced Scarborough Dentist Team 
At Toothlight Dental, we are a team of highly-skilled, licensed and experienced general dentists in Scarborough, who provide a wide range of dental services, which will keep you smiling. We are committed to providing all our patients with the respect and compassion they deserve.
Our goal is to offer the best dental care services, which will significantly enhance the quality of your life, leave you with a beautiful smile and boost your self-image. We provide our services in a clean, safe, non-judgmental and comforting environment, which makes us the perfect Scarborough dentist of choice.
Besides our highly trained and competent dental professionals, we also have state-of-the-art dental equipment and technology, to ensure all our patients get the best dental services possible.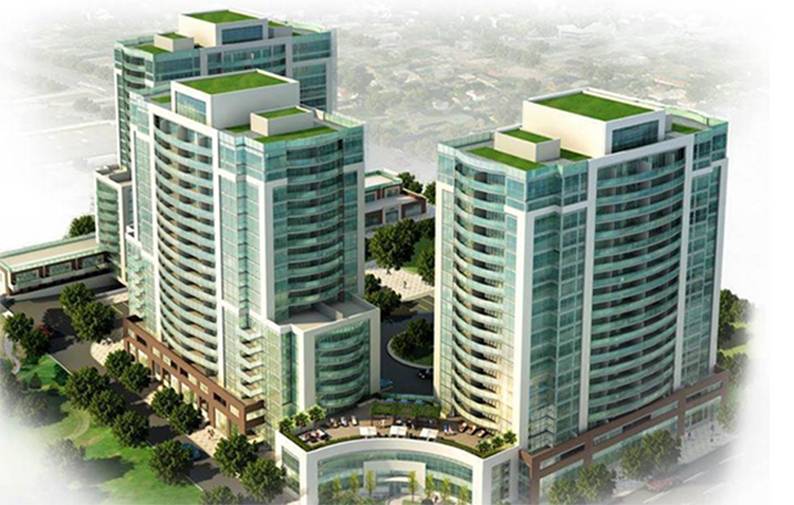 Office Hours
Monday: Closed
Tuesday: 10:00 AM - 07:00 PM
Wednesday: 10:00 AM - 05:00 PM
Thursday: 10:00 AM - 07:00 PM
Friday: 10:00 AM - 05:00 PM
Alternate Saturday: 10
:00 AM - 05:00 PM (after 5 PM by appointment only)
Alternate  Sunday: 10
:00 AM - 05:00 PM (after 5 PM by appointment only)
2152 Lawrence Ave. East, Scarborough, M1R
05B commercial unit 102

Dr. Israa is the Best Dentist Ever! I cannot recommend her enough. If I had been a patient sooner I am sure my teeth would not have been as bad as they were when I first saw her.
She has done a lot within the constraints of my insurance coverage and has really looked after me. She also makes sure to explain the need for treatment, without recommending unnecessary procedures. Best of all she is a wizard with her instruments; very precise and gentle. She restored teeth to the highest quality and with the skills of an artist. Along the way she uncovered some shocking dentistry. I have never been happier with the quality of my dental work, or more like the dentist truly cares about the state of my teeth rather than just what is in it for them. dynamic, are funny, and make a great team.

I have seen a few dentists over the years, however, the professionalism, competence, and overall wonderful treatment that I received from Dr Israa was above and beyond.
There are no words to describe how WONDERFUL my experience with Dr Israa's work.
I would rate Dr Israa's practice as the top-notch. I highly recommend Dr Israa to everyone who needs quality work to be done on his/her teeth

Need a dentist you will actually WANT to go see? Dr. Israa Mahmood is the one. Stop reading reviews and go call them . Sadly, another dentist told me a few months ago I needed 3 fillings done and that it would cost me a bunch of money. I saved up the money and I went to Dr. Israa as Toothlight Dental is close to where I live and her honesty, her professionalism was totally refreshing. She told me that I only needed 1 of the 3 fillings and that my teeth looked great!

I had a great experience with Dr. Israa . I've seen many dentist in the past and I found Dr Israa the best at explaining to me what is being done and why and valuable advice for continuous oral health. She made me feel comfortable and at ease in the chair. I felt understood and under the care of a great professional. I highly recommend Dr. Israa.

Excellent service! Dr. Israa is one of the best dentists. She explained every step and made me comfortable with every procedure she did. Dr. Israa is honest, reasonable, caring and has the most modern dentistry equipment. It's very hard to entrust your oral care to just any doctor, but Doctor Israa gained my trust easily. She is very gentle, patient and calm. Her staff are welcoming and treat me special every time I visit. I am fully satisfied with her work and admire her professionalism! I definitely recommend her.

Professional, friendly, nice and clean clinic. Dr. Israa is the best, I'll recommend her to all my Friends and everyone wants to deal with top dentist in Ontario and Canada. thank you Dr. Israa and all the staff.