Your Scarborough Dentists
 Great dental care is important to a happy smile. While practicing good oral hygiene at home will go a long way in keeping your teeth and gums healthy, it's highly advisable to combine this with regular visits to a family dentist. We are your Scarborough dentists of choice.
As you may probably know, teeth are a sensitive part of the body and without professional dental services, even the smallest mistake can prove to be extremely detrimental and costly.
So, when it's time to see a dentist, you will need to visit the best family dentist in Scarborough, to ensure you get professional dental services. Also, you need to make sure you get the services from qualified, experienced and licensed professionals, this is where Toothlight Dental comes in.
Your Emergency Dentist in Scarborough
Dental emergencies can happen at any time. If you have a dental emergency in Scarborough, don't worry. Our qualified staff at Toothlight Dental are well-trained, prepared, and capable of handling your dental emergencies on the same day. Take a look at our wide range of emergency dental services and book your emergency dental appointment today.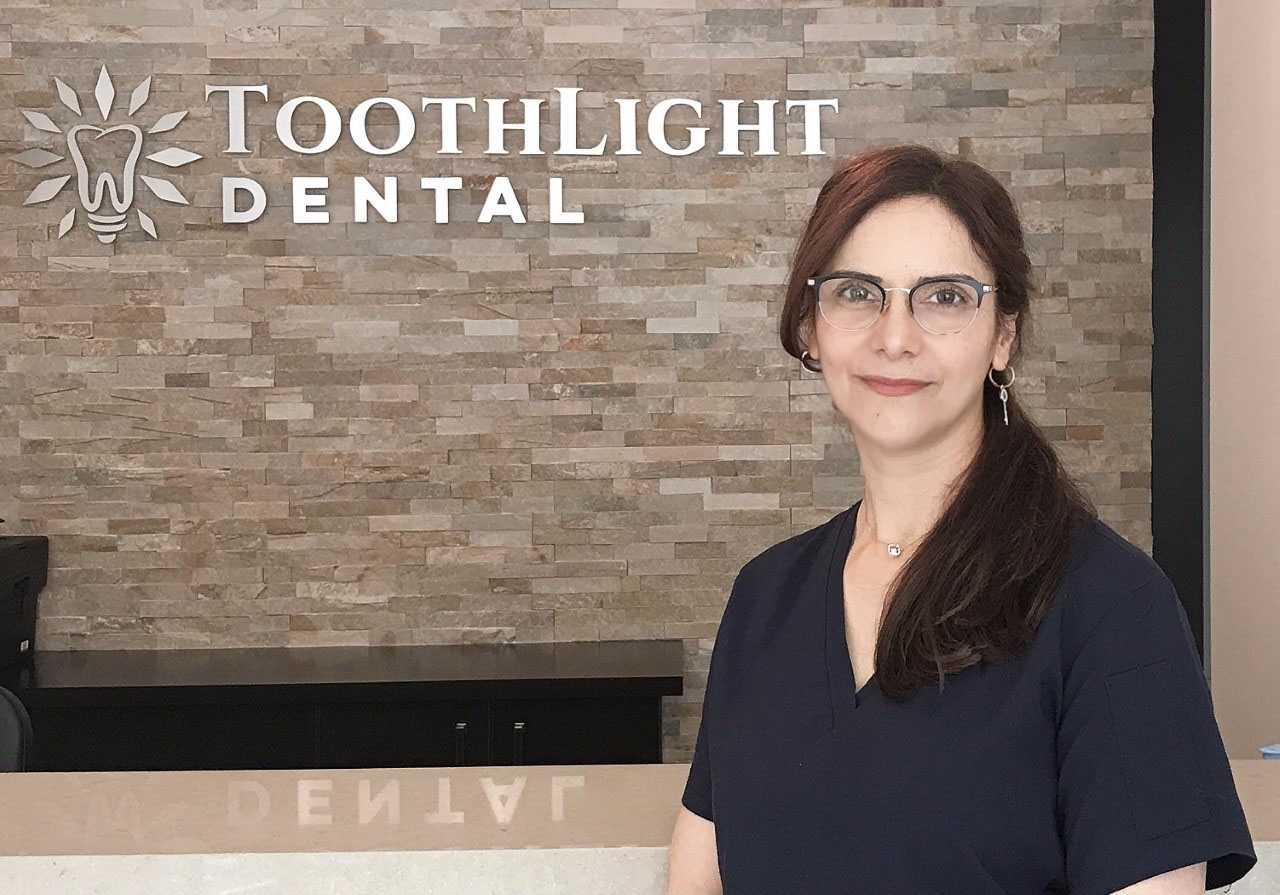 Book An Appointment
New patients and emergencies are welcome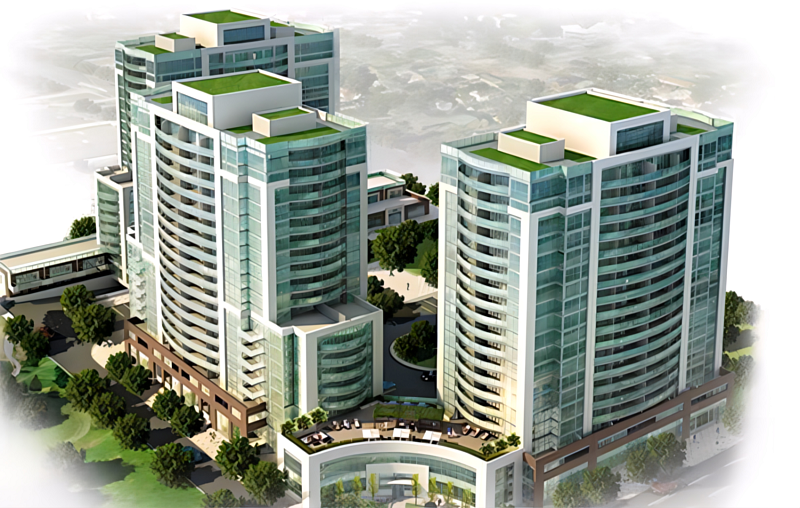 Our Experienced Scarborough Dentist Team 
At Toothlight Dental, we are a team of highly-skilled, licensed and experienced general dentists in Scarborough, who provide a wide range of dental services, which will keep you smiling. We are committed to providing all our patients with the respect and compassion they deserve.
Our goal is to offer the best dental care services, which will significantly enhance the quality of your life, leave you with a beautiful smile and boost your self-image. We provide our services in a clean, safe, non-judgmental and comforting environment, which makes us the perfect Scarborough dentist of choice.
Besides our highly trained and competent dental professionals, we also have state-of-the-art dental equipment and technology, to ensure all our patients get the best dental services possible.
Scarborough Dental Services
Modern Dental Technology at Toothlight Dental
FAQ About Our Scarborough Dentist Services
Can I make a same-day appointment with the dentist?
If you have a dental emergency you can book a same-day dental appointment by calling our Scarborough dental clinic (416-615-2111) or clicking here. 
What type of payment methods do you accept?
We offer a number of payment options to meet the budgetary needs of our patients, such as cash, check, Visa, MasterCard, American Express, Debit, Discover.
Where can I book a dental cleaning in Scarborough?
Dental cleanings are available right here at Toothlight Dental. You can visit us at 2152 Lawrence Ave. East, Scarborough, M1R 0B5 commercial, unit 102.
What to do if I have a dental emergency in Scarborough?
How often should you get your teeth cleaned at the dentist?
Teeth cleanings should happen around every 6 months, although an annual teeth cleaning can also help you maintain your oral health. 
How often should you book a dentist appointment or check-up?
Booking a dentist appointment every 12 to 24 months is a sure way to maintain good oral health. However, people with specific conditions will have to schedule check-ups according to our dentist's recommendations. 
What is a crown and bridge in dentistry?
Dental crowns are tooth-coloured prosthetics that "crown" (sit on top of) damaged or decaying teeth to maintain the tooth's shape, strength, and appearance. They can be used to fix a missing tooth. Dental bridges are used to replace missing teeth. They usually feature two crowns on either side and act as a bridge to replace the missing tooth, resting in a section on the gums where there is tooth loss.
How long do dental implants last?
With proper care, dental implants are a long-lasting solution. The screw portion can last a lifetime, and the crown portion can last between 10 and 15 years. 
How long do dentures last?
With proper care, full dentures can last between 5 and 10 years, while partial dentures can last up to 15 years.
| Day | Hours |
| --- | --- |
| Monday | Closed |
| Tuesday | 10:00 AM – 07:00 PM |
| Wednesday | 10:00 AM – 05:00 PM |
| Thursday | 10:00 AM – 07:00 PM |
| Friday | 10:00 AM – 05:00 PM |
Alternate Saturday: 10
:00 AM – 05:00 PM (after 5 PM by appointment only)
Alternate  Sunday: 10
:00 AM – 05:00 PM (after 5 PM by appointment only)
2152 Lawrence Ave. East,
Scarborough, M1R 0B5 commercial
unit 102
Dr. Israa is a hardworking and consummate professional. What I liked about her approach is that unlike many dental clinics, she is mindful of the financial restraints of uninsured patients and offers them the best solution and service possible. The receptionists are friendly and professional too. I had a positive experience and recommend this clinic.
SwapnaLoknath Dammur
2023-07-10
Dr. Israa is very knowledgable & priortizes on the needs & requirements of her patients. I had my root canal done - no pain during & after its done. After the visit - you will be given your next appointment time as well, which most of the other doctors do not follow.
Gabrielle Catu
2023-07-01
Had an absolute great experience! Dr. israa is by far the best dentist we ever had she is very knowledgeable, thorough, and has the best personality. I brought my toddler for her first dental visit & Dr. israa made sure she'll feel safe & understand oral hygiene. Her clinic is very clean and the whole team in general are awesome & helpful! 10/10!
Called and got an appointment the same day due to an emergency and it was closest to home. I have received an even better experience here than my usual dentist office surprisingly. Dr. Israa + staff was amazing to deal with and explains everything so clearly.
Taiser Alzydan
2023-06-27
Dr. Isra was very professional and kind. She explained to me everything I needed to know about my teeth and we got to work right away, Customer service was also amazing. I highly recommend for everyone!
I was overdue for teeth cleaning and was hoping to be booked in right away, I called the clinic and was quickly scheduled in. Beautiful modern clinic with a comforting atmosphere. Dr. Israa is very knowledgeable and really explains the treatment you need and answers all the questions you have. I don't do well with needles, but I didn't feel it one bit when she was giving me one for my filling, she has a light hand which makes the experience a piece of cake. She doesn't pressure you into doing unnecessary treatment, she informs you of your treatment and what needs prioritizing. The staff are extremely kind, welcoming and very helpful. I've recommended this clinic to my family and friends for any of their dental needs. Thank you, Dr. Israa, for making my dental experience as smooth as possible.
Dilli P. Sharma
2023-05-07
Highly recommend! Everyone is professional, friendly and very efficient!!
nikki mitchell
2023-04-27
A dental emergency led me to toothlight and it is by far one of the best things to happen to my oral health. Dr. Israa is incredibly knowledgeable and experienced but is also empathetic and caring. She's great at developing a care plan within the constraints of your personal budget. She has now become my primary dentist and I will be recommending her to friends and family!
the best office I've been to throughout all of the years. The staff are so friendly and will assist you with any accommodations you require. You will not find a better dentist in the entire GTA. Highly recommend!
Very friendly staff and service is great highly recommend if you need a dentist